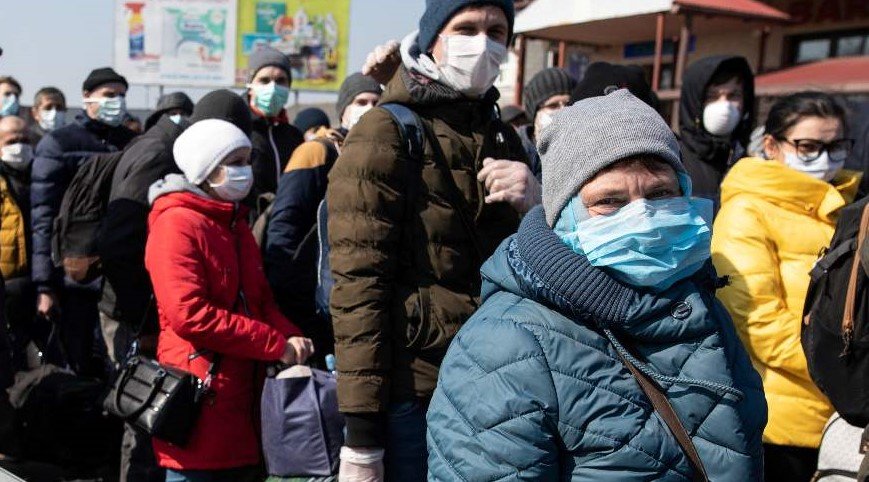 Read Time:
1 Minute, 23 Second
Nerves in the Ukrainian capital Kyiv are tense. According to the Ukrainian army, Russia has started raising funds to storm the city. This is according to the report of the general staff, which was published on Facebook on Monday.
At 7 o'clock UK time, a ceasefire will go into effect to evacuate the civilians. What will happen next is of great concern to observers.
The encirclement of Kyiv is slowly nearing completion. Russian troops are massively present near the city limits while at the same time trying to gain full control over the towns of Irpin and Butja, which are just outside Kyiv. From there, it's a few more miles to the northwestern city boundary. According to the report, Russian units also want to gain tactical advantage by reaching the eastern suburbs of Kyiv through Brovary and Boryspil districts.
The adviser to Ukraine's interior minister has also said, according to local media, that a fairly large amount of Russian equipment and troops had gathered on approach roads to Kyiv. "We assume that the battle of Kyiv will be the most important battle of the coming days," it sounds.
On Sunday, Kyiv mayor Vitali Klitschko wrote that fighting was taking place near Kyiv on his Telegram channel. He said the city continues to gather all resources for its defence. He says border checkpoints are determined to repel any enemy attack.
Russia has agreed on Monday to silence the weapons from 7 a.m; temporarily. During the ceasefire, the humanitarian corridors in Kyiv will be activated to allow for the safe evacuation of civilians and aid supplies and the injured and dead to move out of the city.